Organic Food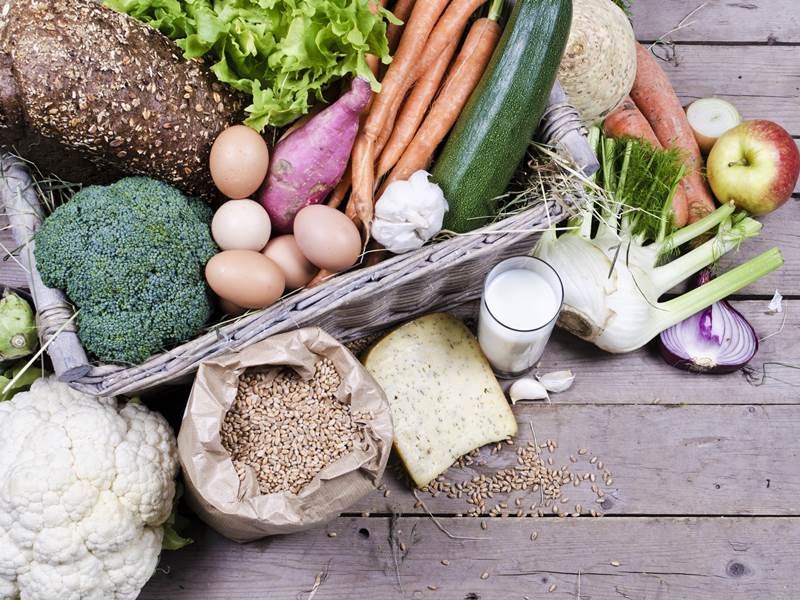 In the midst of a world increasingly artificialized by the advancement of science and industrialization, food production is no exception. Genetic manipulation and the use of chemicals for higher productivity is progressing at a rapid pace, and the worrying thing is that it is not yet possible to know precisely whether these practices can negatively affect human health. In recent decades, in return, modalities of agricultural production have emerged that herald a return to the natural. In addition, it has become a trend to make orchards in homes to obtain organic food, and many microenterprises have even been generated from it.
Organic, biological or ecological foods are those that are cultivated, raised and processed through systems that do not pollute the environment. The main objective is to achieve food products that have no chemical additives or synthetic compounds, healthier for consumers, workers and the planet.
Experts say organic foods are healthier than those grown with chemicals. Lucy Hoyos, a renowned nutritionist and professor at the National University of Colombia, explains that the agrochemicals used in conventional crops affect molecular structures and modify the food characteristics of some products, such as smell, texture and sometimes taste.
For his part, Andrés Montes, a biologist dedicated to agro-ecological production, says that organic foods have a better nutritional content. The specialist explains that conventional foods, when produced with artificial fertilizers, tend to absorb more water, which, commonly said, washes or dilutes a large amount of nutrients.
What are organic foods?
A fundamental condition for organic food is that it does not contain agrochemicals, pesticides, hormones and antibiotics, or genetic manipulation. Lic. Liliana Milovic clarifies: "The elaboration of these foods must contemplate a lot of care, and respect certain guidelines such as, for example, that the land destined for production has not been contaminated by any chemical for at least 3 years and the fertilizers implemented must be strictly natural".
In order to nourish the soil, the use of compost is implemented, which is elaborated with organic matter, such as remains of vegetables, fruits, vegetables and sawdust. These return to the soil the necessary compounds that are lost by multiple factors.
In addition to preserving the soils, terraces are used, which prevent erosion, and species association and crop rotation are rigorously implemented.
To control pests, natural systems and products (never synthetic or chemical) are applied, such as the creation of natural fences of aromatic plants around crops and animal husbandry.
The animals are cared for naturally in terms of food, veterinary care and customs. A habit implemented is to let them move freely in the field, thus avoiding abuse and overpopulation. In breeding, traceability is established, that is, an exhaustive monitoring of each animal from birth, to slaughter, and even in the marketing process. This prevents the development of diseases such as "mad cow disease" (bovine spongiform encephalopathy), Escherichiacoli poisoning, foot-and-mouth disease, and salmonellosis. In addition, the use of hormones and antibiotics as methods to increase production yields is prohibited.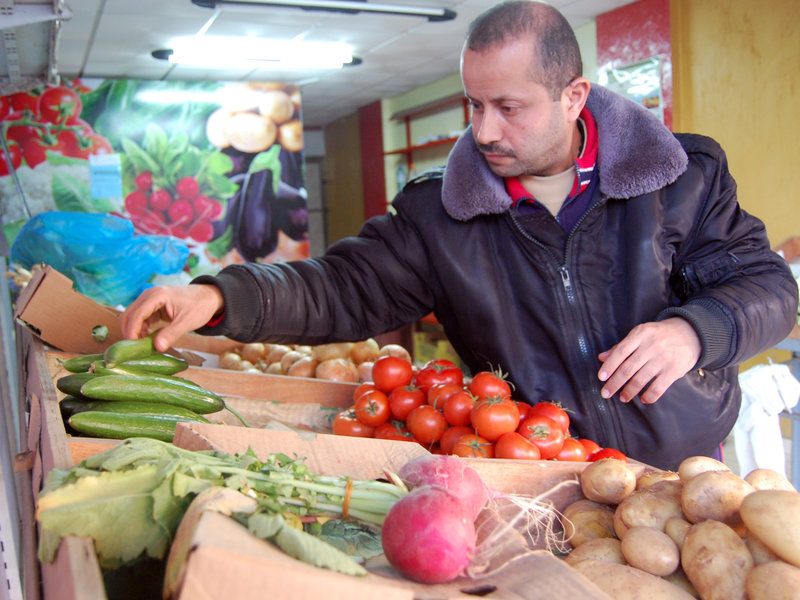 Organic home garden
Those who have the joy of having octogenarian grandparents in their family will have heard stories of how in their homes they had their own vegetable gardens or raised animals. There were other times and different living conditions. While the men worked outside the home, the women took care of all the household chores, their children and food production. Thinking about returning fully to these customs is utopian, but the truth is that we can adapt or look for ways to incorporate healthy guidelines according to our context.
"Although it is generally thought to be practically impossible in cities to set up a vegetable garden in homes, I assure you that it is not. Even the balcony of an apartment can be appropriate, just need sun, water, compost, associate crops and rotate them from one season to another," explains Pilar Cebey, designer of organic gardens Flor de Huerta.
This type of practice gives families the security of consuming natural, nutritious and toxin-free foods; it generates a contact with nature that often serves as therapy and also contributes to caring for the family economy, the ecosystem and can even become a work activity.
"Our experience is fantastic because we generate this microbusiness for our love of nature and its care, promoting healthy eating practices and sustainable production methods. And little by little, to our surprise, it became a source of income with a multiplier response in the people," says Cebey.
Food production standards
There are international and national standards that regulate organic production and certifiers that control producers, monitoring whether healthy processing conditions are respected, from production to processing and packaging.
In Argentina, national law 25.127 establishes that only raw materials, products or by-products of agricultural origin that have obtained the corresponding certification and authorization from the Authority of Application for the use of such denomination may be commercialized under the denomination of ecological, biological or organic.
That is why it is very important when buying a product that claims to be organic to verify the seal of the certifying company, endorsed by the Argentine Chamber of Food, Product and Organic and Related Certifiers, controlled in turn by the Ministry of Agriculture of the Nation through SENASA.
Organic production in Argentina
Argentina ranks 2nd after Australia, with large quantities of certified hectares for organic production, being a forerunner in Latin America and having approval for sale in major international markets.
"Most of the production is exported to Europe, Japan and the United States, because paradoxically although it is on the rise, the domestic market is still not a large consumer of these products because there is a prejudice that they are expensive, and the truth is little difference compared to the quality and benefits they offer," says Milovic.
The niche is very good and represents a great opportunity for small and large national producers, as there is great external demand for these products and the quotation is excellent.
More than 3000 producers from all over the world attended the last organic producers' fair organised in Germany and the trend is on the rise.
The world is in crisis, the demand for food is growing and the preference for organic as well, which is why our producers should see these opportunities that the world stage presents," says Roberto Rapela, specialist in organic production and president of the certifier Food Safety S.A. "The world is in crisis, the demand for food is growing and the preference for organic is also growing, so our producers should see these opportunities that the world stage presents," says Roberto Rapela, specialist in organic production and president of the certifier Food Safety SA.
A socially and environmentally responsible agriculture has its counterpart in a responsible consumption. Responsible consumption reflects, in short, the fact of being aware of the repercussions -social, economic, environmental- that it has. Raising awareness by promoting activities that are satisfactory for nature and people is a great contribution and a decisive instrument of pressure against the market, to achieve the necessary change in the care of our planet and humanity.
What did you think of this article? If you liked it, recommend it to your family and friends. Keep in mind that the consumption of organic food represents not only a care for the environment but also for one's own health, as we emphasize. In that sense, it represents an opportunity if you do not have healthy eating habits or are overweight. Check your body mass index with our calculator before consulting a nutritionist and joining the responsible consumption!